Peter G. Sutherland & Associates, LLC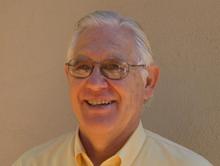 ​Dr. Janky is a principal and founder of Japex Consulting LLC. Dr. Janky has more than 40 years of experience in satellite and telecommunications engineering and intellectual property management. Dr. Janky has worked for a variety of communications companies, and was a co-founder and engineering VP of four such companies. From 1994 he was the Vice President for Intellectual Property at Trimble Navigation Limited and created their patent program, where he managed the idea collection and evaluation process. He began offering consulting services in intellectual property management in 2009, has provided services to a dozen clients. Services include intellectual property management, evaluation, and formulation of strategy. There are a variety of tasks including prior art searching, disclosure preparation, product development to further enhance invention concepts, and support for intellectual property management functions, such as in-house programs, litigation support, and expert witness.  

Dr. Janky received a B.E.E. from the University of Detroit in 1965, a M.S.E.E. from Stanford University in 1967, and a Ph.D. from Stanford University in 1971, in satellite communications, where he was part of a NASA-sponsored research effort that developed ultra-low cost receivers for Direct Broadcasting Satellite Systems. Dr. Janky has received over 20 patents as the principal inventor, and 50 more as a contributor. More details are available at his LinkedIn site. 

Dr. Janky is experienced in creating, managing, and extracting value from intellectual property in a high- technology environment. He has successfully managed litigation in both offense and defense. He has first-hand experience in startups, having participated in three, in management of engineers and businesses, and in the creation of over 500 patents from 200 inventors for Trimble. He has contributed to over 40 patents for multiple clients. His startup experience includes Equatorial Communications, Vitalink Communications, Gamma Microwave, and Audiohighway.com. He is a communications engineer by training, with an M.S.E.E. and a Ph.D. from Stanford University and a B.S.E.E.from the University of Detroit.